Claims Adjuster Serving Missouri, Texas, Illinois, Florida, & More
Taking out an insurance policy is an important step towards financial security, as it safeguards you and your property from life's uncertainties. But even with these insurance policies in place, there is still a maze of bureaucracy as well as a ton of paperwork you have to go when it comes to filing a claim after disaster strikes.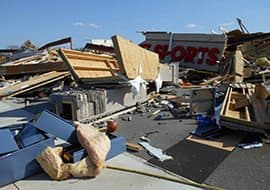 Insurance companies often want to give you as little as possible for your claim and this can make the claims process more difficult than it should be. This is where Claims Adjusters comes in to the picture. Aside from reviewing your policy and understanding your rights as a policyholder, you can hire a claims adjuster to help you prepare, file, and adjust your insurance claim and guide you through the entire process.
To learn more about our insurance adjuster services, please call us today at 800-259-0913.
How a Claims Adjuster Can Help
At Claims Adjusters, we are a public claims adjuster company that can help you file a claim with your insurance company for residential, commercial, and industrial properties. Based out of Missouri, we offer services nationwide including in Missouri, Texas, Illinois, and Florida. Here are some of the reasons why you should hire us: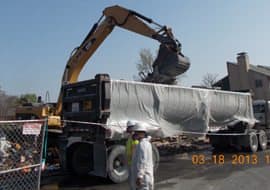 It levels the playing field: When you file a claim after disaster strikes your home or commercial property, the insurance company will immediately begin their own investigation on the damage. Their goal is often to give you as little as possible, and they have teams of experts on their side. Hiring a claims adjuster can help make sure that you are not taken advantage of during the documentation and investigation process. We work for you, not for the insurance company.
It is convenient: Who has the time to deal with a complicated insurance claim process these days? It takes a lot of time and effort to document and provide detailed proof of your claim. This also means investigating the pre-loss state of the property in question. Here at Claims Adjusters, we can save you time and effort by negotiating on your behalf for a settlement that is fair to both parties.
It gives you peace of mind: Having to file an insurance claim usually means that you recently experienced a major disaster. This can be traumatic, and at this point, the last thing you would want is to have to deal with an insurance company that refuses to pay the money that is owed to you. As a claims adjuster, we can take care of the urgent matters regarding the insurance claim while you deal with your loss and work to get things back to normal.
Learn More About Claims Adjusters
If you experience a major disaster, you do not have to go through it alone. The stress of putting your life or business back together after a fire, flood, storm, or other disaster can be taxing, but it can also be compounded when an insurance company is not cooperating. Claims Adjusters can help you get through this and help you restore your property back to normal so you can move on with your life. Please call us at 800-259-0913 or contact us online to learn more about how our insurance adjusters can help you.

Construction Management
Business Income Loss Due to COVID-19?
Learn what your policy covers

Public Adjuster Services
Claims Adjusters, Inc.
a Subsidiary of
Todd K. Fischer P.A., Inc.

National Producer Number
7184349
MO License Number
PC 8016451
PA 305117
CO License Number
498581
FL License Number
W033228
GA License Number
3055917
IL License Number
7184349
MN License Number
40608752
NC License Number
7184349
SC License Number
7184349
TX License Number
1582175
Fischer C.M.
Construction Management
National: 800-259-0913
Phone: 636-387-1479
Fax: 636-387-1392