The Commercial Public Claims Adjuster for Your Business Needs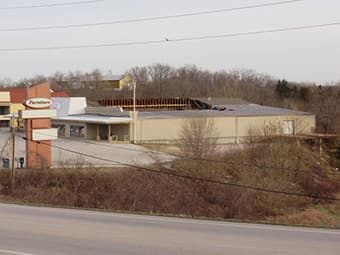 Businesses have a lot to account for. Apart from all the other costs involved in running and sustaining your business, insurance is an added cost you are incurring. So, when you suffer a loss or damage to your commercial property, you deserve to be paid back what you rightfully deserve.
Natural disasters, fires, and other catastrophes can result in some significant damage to your property. You should not have to bear the brunt of it. Commercial public adjusters can help you ensure your insurance claims are handled properly so that you can recoup what you have lost.
If you need a commercial public adjuster to guide you through the commercial and industrial claims process, get in touch with us at 800-259-0913.
Why You Need a Public Adjuster to Settle Your Commercial Insurance Claims
Filing your insurance claims is a tricky business. Not only does it involve an awful lot of paperwork, but there is also a chance that your insurance company will try to pay you as little as they can. We don't blame the insurance company, of course. The lower the payout in claim settlements, the more profits they earn. But that should not stop you from getting what you deserve.
When you file a claim with your insurance company, they will send an insurance adjuster to assess the loss and prepare an estimate. You may find that the estimate is much lower than what you have claimed and you know the damage is much higher.
This is where a certified public adjuster can help you turn the tables. An experienced commercial public adjuster can help you:
Assess your damages accurately
Prepare your claim
Negotiate with the insurance company
Arrange a settlement that appropriately covers your loss
The commercial public adjuster you hire will work keeping your best interests in mind, unlike an insurance adjuster appointed by the insurance company.
Trust Claims Adjusters as Your Commercial Public Adjuster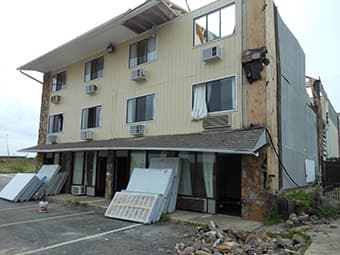 Claims Adjusters is a public adjuster service with years of experience in settling commercial and industrial claims. Our top-notch services as an industrial and commercial public adjuster have helped several business establishments resolve insurance settlement claims in their favor. A good commercial public adjuster can help you get the best payout for your losses.
Hire A Reliable Public Adjuster for Your Commercial and Industrial Insurance Claims
 If your business is struggling to settle a commercial insurance claim, a reliable commercial public adjuster is your key to a fair resolution of the issue. Claims Adjusters can help you settle all your commercial and industrial claims swiftly and get you back to business as usual in no time. Our rich experience in commercial and industrial claims settlement has given us the expertise and negotiation skills it takes to achieve positive results for our clients.
If you are looking for an insurance adjuster to help you file your claim, give us a call or connect with us online to learn more about how our commercial public adjuster services in Missouri, Illinois, Texas, Florida, and other states can help your business.

Construction Management
Business Income Loss Due to COVID-19?
Learn what your policy covers

Public Adjuster Services
Claims Adjusters, Inc.
a Subsidiary of
Todd K. Fischer P.A., Inc.

National Producer Number
7184349
MO License Number
PC 8016451
PA 305117
CO License Number
498581
FL License Number
W033228
GA License Number
3055917
IL License Number
7184349
MN License Number
40608752
NC License Number
7184349
SC License Number
7184349
TX License Number
1582175
Fischer C.M.
Construction Management
National: 800-259-0913
Phone: 636-387-1479
Fax: 636-387-1392